Meredith Whitney was one of the first to call trouble at Citigroup in the early days of the 2008 financial crisis. She also predicted mass municipal bankruptcies which for the most part have yet to materialize. In her latest book
Fate of the States
she
posits the theory that states to a large extent are masters of their destiny. Poor state governance leads to poor states.
Specifically, Whitney says "central corridor" states Texas, Oklahoma, Indiana, Colorado, Utah, North Dakota and Montana are best-positioned for fast economic growth and population migration.
What these states have in common are low taxes, pro-business policies, low population density (meaning lower housing costs, shorter commutes and better quality of life) as well as strong and stable balance sheets, especially relative to other states.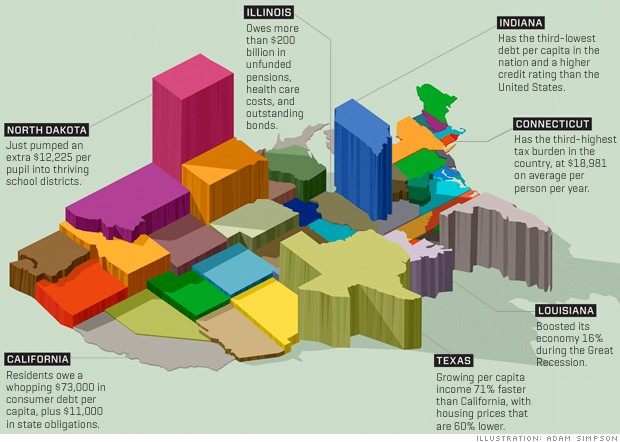 Making the other list are California, New York, Connecticut, New Jersey, and Illinois, all blue states.