You may have noticed over the years that the athletes who make to the Olympics are not always Mensa material so it should come as no surprise that 105 Olympic athletes penned a statement calling on the rest of us to put all else aside and commit to the good fight against climate change. Never mind that the frequent flyers of international competitions have probably logged more air miles by the time they reach maturity than the rest of us will in a lifetime. It's not about them it's about the planet.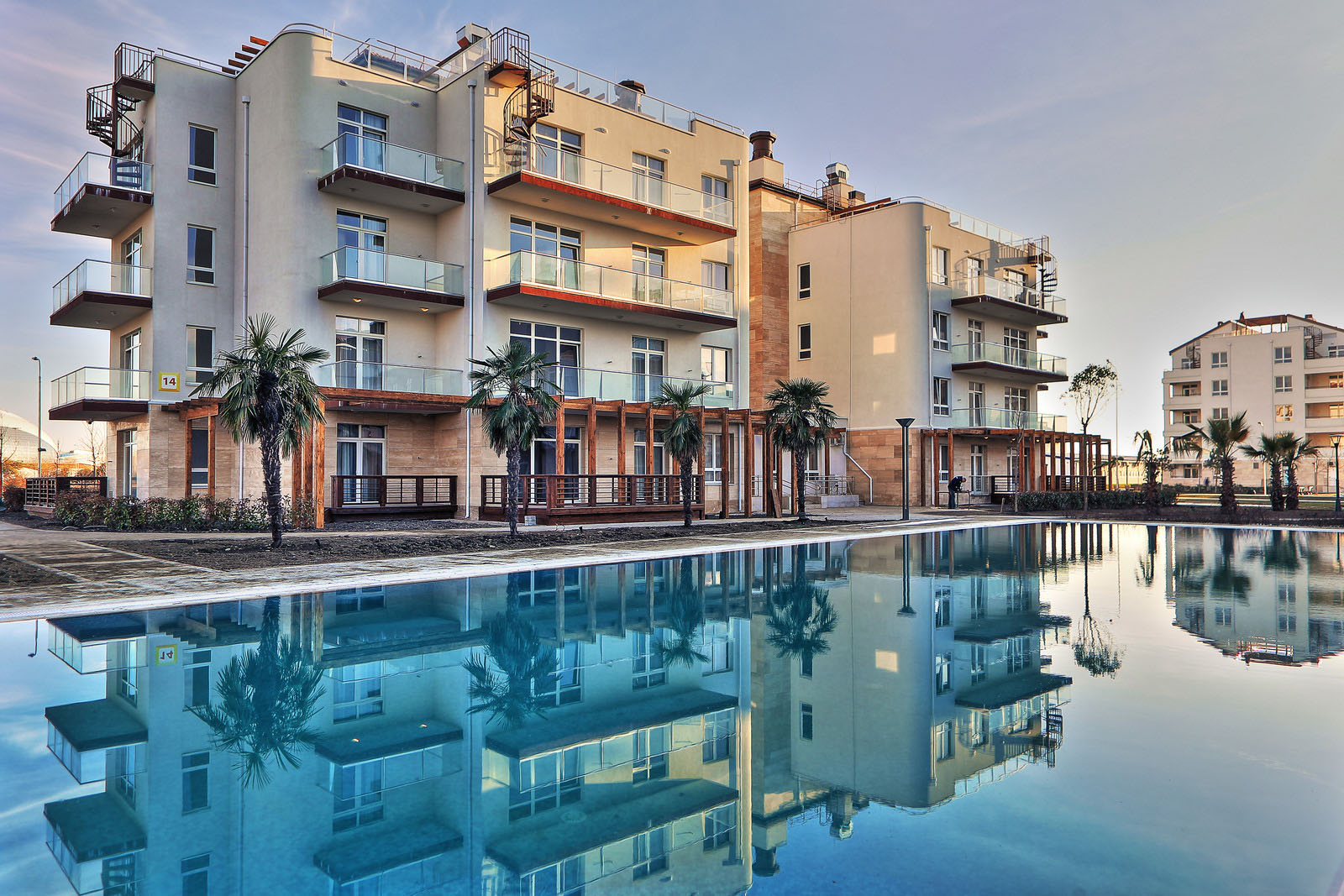 Sochi Olympic Village
We have heard much about the warm temperatures and lack of snow in Sochi but we have not heard that the mean winter time temperature is about 52 degrees. The Atlantic has a
post
, Do the Winter Olympics Have a Future in a Warming World? Probably not if the IOC insists upon locating them in subtropical environments.
This week, however, over 100 Olympians, 85 of them American, blamed more than warm weather for the poor conditions. The real culprit, the athletes said in a statement, is climate change—and world leaders better do something about it during climate talks in Paris next year.
Midway down the post we do learn that Sochi's warm weather is not itself a sign of climate change and that the subtropical city's current temperature is consistent with what it's usually like this time of year which seems to begs the point of the post. A Google search "winter olympics global warming" brings pages of warnings from the, from the NYT to Slate, from the Hill to USA Today all with the same overused arguments. It's become a feeding frenzy with nothing to eat.