Ohio's Utica Shale is coming of age. Beginning next month the U.S. Energy Information Administration will begin including Utica Shale oil and gas data in its monthly
report
on major shale plays. It will join the Bakkan Shale in North Dakota, the Eagle Ford in Texas, the Haynesville in Louisiana, the Marcellus in Pennsylvania and West Virginia, the Niobrara in Colorado,and the Permian in Texas. That's good company!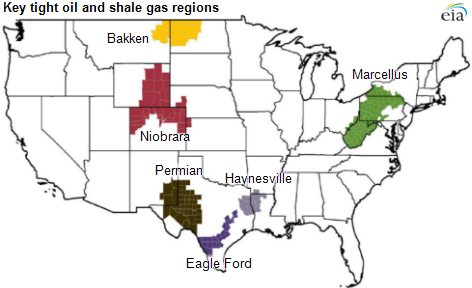 Comparing the first 20 month of production,
Columbus Business First
states, " Initial natural gas production from the Utica shale mirrors that of the Eagle Ford shale in Texas and is slightly higher than the Haynesville formation in Louisiana, according to a recent Energy Information Administration report."
That same comparison with the Marcellus shows the Utica to be only about two thirds as productive but it is something of an apples and oranges comparison. The Marcellus is a straight natural gas play whereas the Utica and Eagle Ford are mixed plays, producing both oil and wet gas (natural gas containing valuable condensates such as butane, ethane, and propane) necessitating the build out of a large midstream infrastructure for separation and fractionation which of course takes time.
Enlink is a midstream processor of natural gas and has several plants across the country. This is a tour of their Ohio facility