If you believe this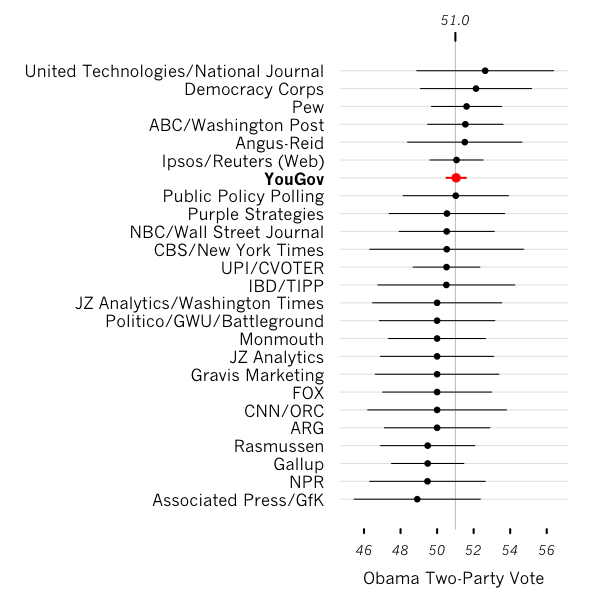 Then maybe you should believe this.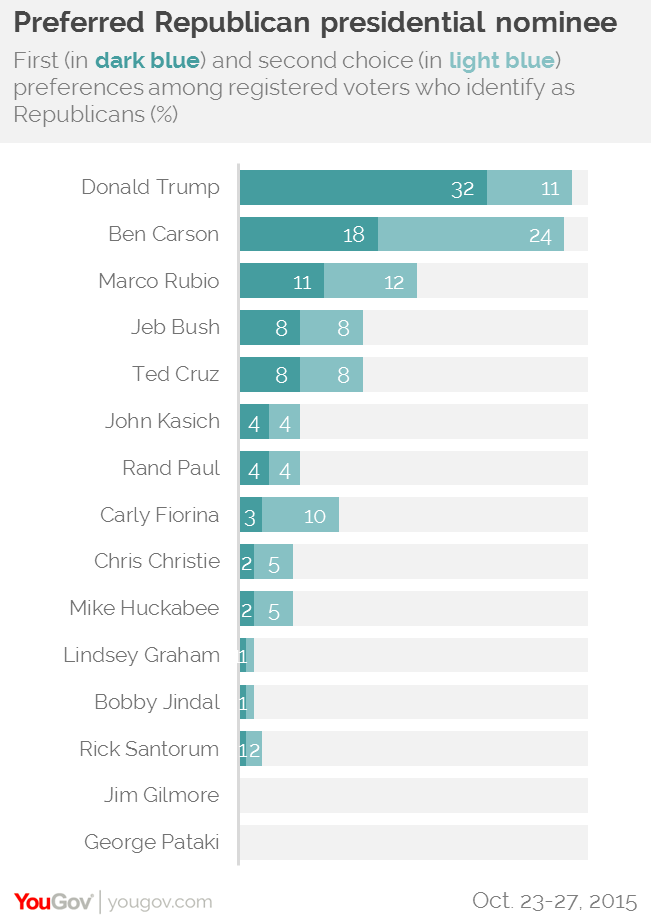 News that Donald Trump has opened a 14 point lead over Ben Carson has been ignored by the media and maybe for good cause. Real Clear Politics does not include the
YouGov poll
in its presidential tracking polls either because of the methodology. Rather than using randomly selected phone numbers for its survey YouGov selects its sample online. It is not a self selecting sample where anyone can vote as often as they like but there are questions of "randomness". Yougov thinks it can offset any errors by polling a larger number. The top table was YouGov's own assessment of it accuracy in the 2012 general election between Romney and Obama which shows them to be in the top 10 polls. You decide.