Sympathy for "Syrian refugees" has been exhausted in some European communities and charities. Human Relief Foundation (HRF) has been generously supporting the influx of Euro wet backs but no more. It is now redirecting its efforts toward helping real refugees in Lebanon and Jordan. Why? Because the charity has finally learned it is being scammed. It found mounds of food and clothing it had distributed had been discarded and burnt. Deputy director of HRF Kassim Tokan explains that 95 to 97 percent of the refugees in the French town of Calais are healthy young men with no reason to be there. "They have enough food, they have enough clothes and we have seen clothes everywhere thrown. I think we need to find other places. These people come from certain countries, which are safe, everything is there, they can work, but I don't know why they came here."
Meanwhile the mayor of Calais, Natacha Bouchart is calling for ten year prison sentences for those who trespass into the Euro tunnel site. In the latest security breach, around 200 illegal immigrants stormed the tunnel on Saturday. Two Iranian men succeeded in running 30 miles through the tunnel before being arrested by British border police.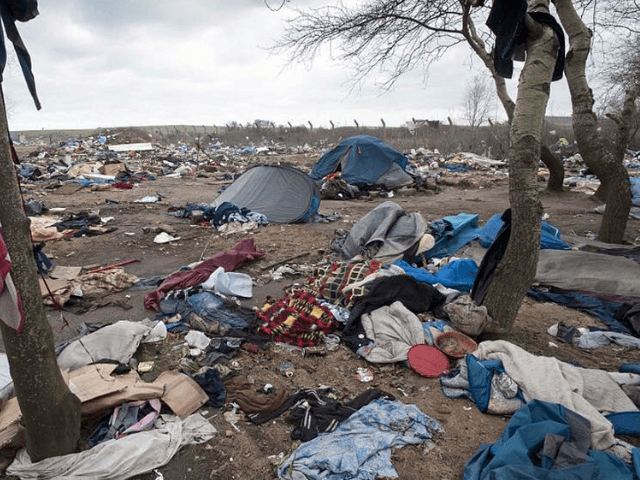 Meanwhile in the US, Barack Obama wants to take in 10,000 "Syrian refugee" and is even using
Kickstarter
to raise cash. "Through Kickstarter, users can donate money to buy refugees simple necessities such as sleeping bags ($15), clean drinking water ($30) and even a year's worth of education and care ($600)."